Village Post & Parcel


(510) 278-8744
YEARS OF
EXPERIENCE
Let our years of shipping experience work for you. We use USPS, UPS, Fed Ex, and DHL for your shipping needs. We can find the best service at the best price.
P.O Mailbox Services
In need of a P.O. Box and at a affordable price? We have 3 sizes to choose from that could fit into any budget
Shipping Services
We offer more shipping services than anyone in the area, so we can get you the best deal at the lowest price.
Notary
Have a document that you need notarized? We can help at our location, or come to you.
Live Scan
Starting a new job and they want you to complete a live scan? We have you covered. Set up an appointment or walk-ins welcomed
Our Customers Love Us!
Check Out A Recent 5 Star Reviews
We love to hear such great feedback from our clients and customers. We are a family own business that takes great pride in the loyalty of our repeat customers, and value each and every time you visit!
Come In Today and Ask About Our Latest Offer!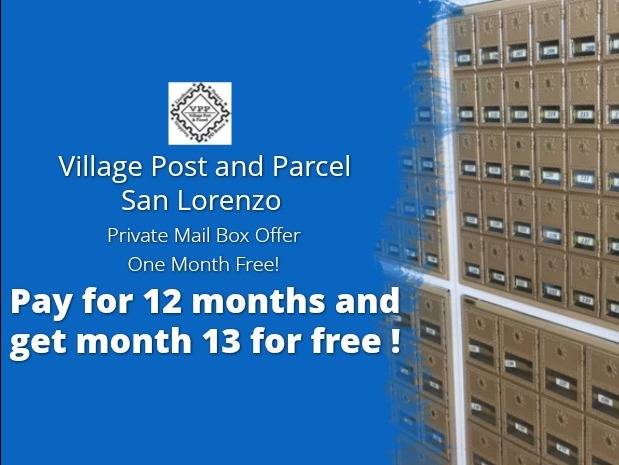 Rental Box Prices
Starting on January 1st, 2022 we are increasing our rental box fees, the new prices will be:

$20.00 per month for a standard box.
$23.00 a month for a large box.

We hope you will stay with our 5 star service of holding your mail and keeping your packages safe till pick-up.


If you have questions please feel free to call us at (510) 278-8744
Our Business Services
We offer a wide range of business services at one location.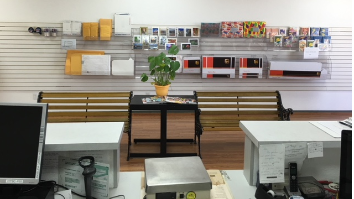 Shipping
We can offer all the major shipping companies in one location. Pickups daily of USPS, UPS, Fed Ex, and DHL.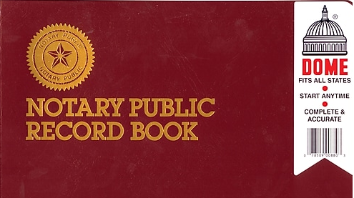 Notary
We have a certified notary available onsite during operating hours. We also offer a mobile service.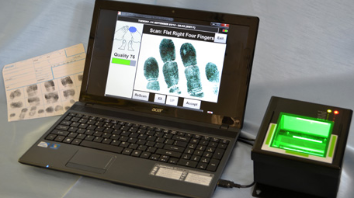 Live Scan
We have a certified Life scan Professional available onsite during operating hours. We also offer a mobile service.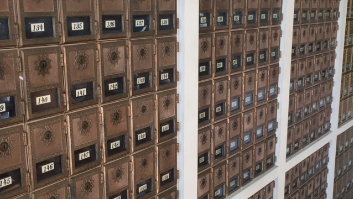 Rental Boxes
Need a Rental Box for all your mail? Our location can provide a Rental Box for the short term or a long term lease.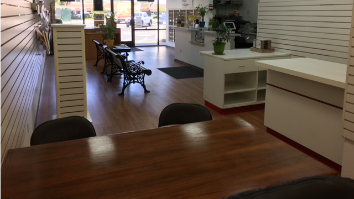 Fax / Computer
We have a work station that you can come in and use. Fax machine is available, fees and rates do apply.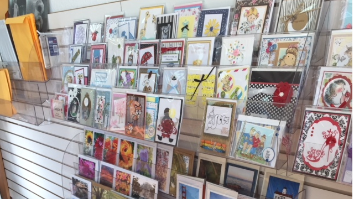 Greeting Cards
Need to send out a "thank you", or send someone a birthday greeting. Come see our selection.
If you need a traveling notary to meet with you at a remote location or travel to the home of someone that has difficulty with mobility we can assist. Our mobile notary team is ready to assist with quick, professional and reliable services.
We specialize in providing exceptional services in Powers of Attorney, Healthcare Directives, Family Trusts and Wills, Loan Documents, Grant Deeds, Quick Claim Deeds, Contracts, and any other document requiring notarization. Our company is founded on the belief that all of our customer's needs are of the utmost importance. Our whole team is committed to meeting these requirements. Consequently, a high percentage of our business is from repeat customers and referrals as our services are trusted and reliable.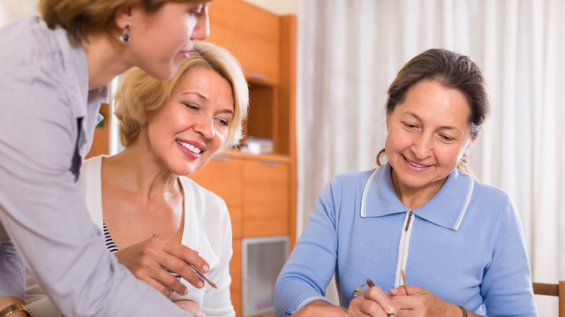 Have Limited Mobility?

We can Travel to you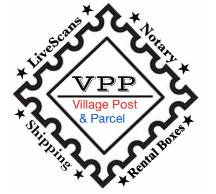 Mobile Live Scan Services

We offer Live Scan fingerprinting services in The SF Bay area. We can travel to you or drop in to our location. Whether you are required to be live scan by a government agency or for employment, we can fulfill those requirements.

We travel to Schools, Events, Hospitals, Convalescent Home, Non Profit agencies for Employment, Certifications, Volunteers, Churches and Offices.
Testimonials
We love to hear from our clients and customers


"Very good service and the place is not busy so no waiting in line. you can get notary, fax, and mail done within just few minutes."
Sal S. - Yelp


"
Went to get a live scan here and it was such a quick and easy process. Art was very nice and friendly and had me in and out of there in no time!"
Priscila M. - Yelp

"Had a great experience with Art and John. They took care of my notary and shipping needs for the day and entertained all my curious questions whether it be about their products and services or the villages history."
Justin A. - Yelp
WHAT DO I NEED READY FOR THE NOTARY?
1. Please review all documents for the correct spelling of names and correct dates.
2. All forms must be completed except where Notarial wording appears and of course signature lines.
3. A Valid form of ID must be present at the time of signing.

WHAT TYPE OF IDENTIFICATION IS ACCEPTABLE?
Every signer must be identified through one of the identification documents or other methods listed in California Code 1185[b]:
1. A California driver's license or non-driver's ID
2. A U.S. passport (or passport card)
3. An inmate identification card issued by the California Department of Corrections and Rehabilitation if the inmate is in prison or any form of inmate identification issued by a sheriff's department if the inmate is in custody in a local detention facility)
4. A driver's license or official non-driver's ID issued by a U.S. state
5. A Canadian or Mexican driver's license issued by an appropriate public agency
7. A valid foreign passport from the applicant's country of citizenship
8. An employee ID issued by an agency or office of a California city, county, or city and county
9. An identification card issued by a federally-recognized tribal government
10. A valid consular identification document issued by a consulate from the applicant's country of citizenship that meets specific requirements (see #3 below).
11. The oath or affirmation of one or two credible witnesses